History of Wirerope Works, Inc.
Wirerope Works, Inc. has a long and illustrious history, dating back to 1886. Over the past 100 years the Company has evolved from a local wire rope mill to a fully-integrated wire and wire rope manufacturer recognized internationally for its craftsmanship, innovation and performance.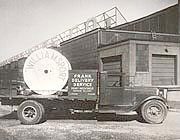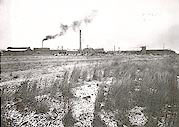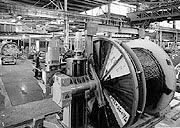 1886 Morrison Patent Wire Rope Company formed.
1888 Name of company changed to Williamsport Wire Rope Company.
1895 Williamsport Wire Rope Company relocates to 100 Maynard Street, Wirerope Works, Inc.'s present location.
1916 Construction of the new wire mill begins.
1928 Construction of the present rope mill begins.
1937 Bethlehem Steel Corporation purchased the company, and it became the Bethlehem Wire Rope Division of Bethlehem Steel Corporation.
1968 Installation of the 72-wire planetary stranding machine capable of manufacturing structural strand up to 5-1/2" diameter.
1970 The Bethlehem Wire Rope Division purchased certain assets of Roebling Wire Rope, relocating equipment to Williamsport.
1974 Installation of a 418-ton planetary wire rope closing machine to manufacture wire rope up to 7" diameter.
1989 Williamsport Wirerope Works, Inc. (WWW), the manufacturer of Bethlehem Wire Rope®, is formed.
1991 WWW installs new spoolers and MG sets in the wire mill.
1993 Purchase and installation of a new mainframe and related software that enables the company's systems to be fully integrated.
1998 WWW becomes a division of GlobalLIFT Technologies.
1999 Installation of new neutralization facility, representing a multimillion dollar investment into the plant.
1999 WWW celebrates its 10th anniversary.
2002 Williamsport Wirerope Works purchased Paulsen Wire Rope out of bankruptcy. Two months later, restarted operations as Sunbury Wirerope, LLC.
2004 Local entrepreneur purchases Williamsport Wirerope Works, Inc. and the Paulsen facility in Sunbury, forming a new company, Wirerope Works, Inc.